Get your garden ready for summer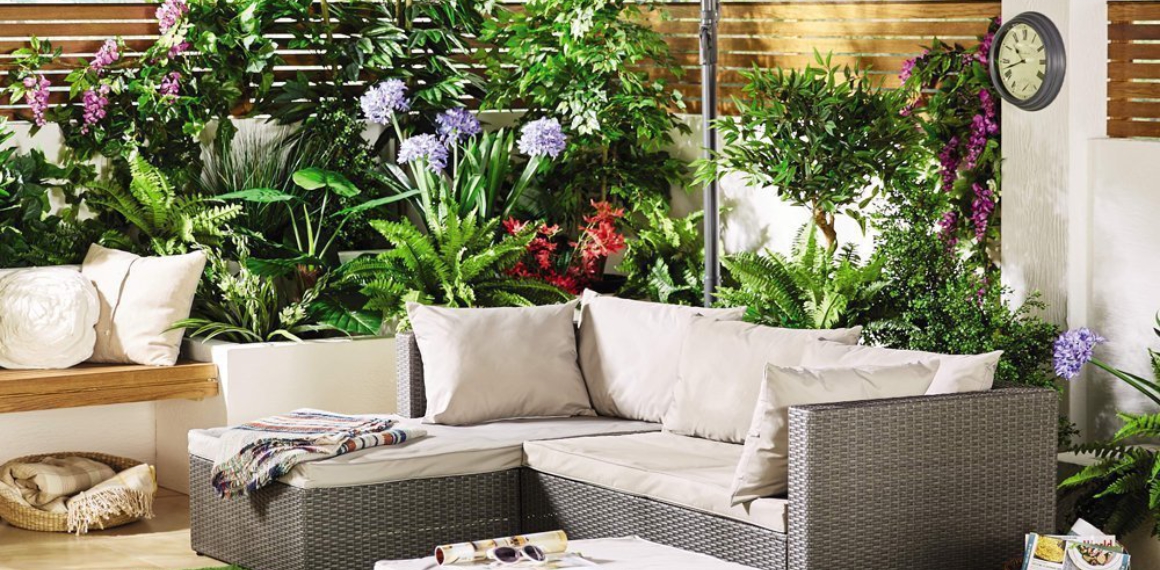 Transform your garden into the ultimate space for entertaining this summer. We have put together some great tips to get you started.
Start with the simple things.
Tidy up the garden by cutting the lawn and mulching the flower beds to cover up weeds. Weeding may not be the fun part but it makes a massive improvement. Tip: Get an oscillating hoe to make life a little easier for yourself!
If you want to avoid the chore of cutting the lawn every week, maybe you need to consider getting artificial grass from Fake Grass Ireland so you can have perfect grass all year round and one less chore to worry about. Or if you have real grass, the robot mower could be the answer! Now available with a number of our retailers such as Toss Bryan, Honda Ireland, Douglas Forest and Garden, Arborist and more.
Revamp your space
Take a look at your patio/decking or yard area. These spaces often get filled with lots of different potted plants which end up broken or full of half-dead plants. Try replacing with some large containers and filling them sensibly with suitable plants and flowers. TIP: Think quick-growing, hardworking, long-flowering plants!
Spruce up what you have
Fencing and decking can be given a dramatic face-lift with a power wash and a couple of fresh coats of exterior wood paint or wood stain. We have partnered with Homebase so you can spread the cost on all of your DIY needs.
Garden furniture
Complete your home outdoors with the perfect outdoor garden furniture. Make sure to choose furniture that fits well in your garden and a style that completes your overall look. Consider incorporating awnings and or a parasol for those sunnier days. We have a growing range of partners where you can spread the cost of your garden furniture such as The Orchard , Outdoor Furniture , Homebase and more.
Transforming your garden can be more achievable and more affordable with our growing range of partner stores allowing you to spread the cost over a term that suits you.

Gardening partners
Get started today with humm by flexifi
You will need
A government ID

A passport or drivers licence.

To be over 18

You must be over 18 years of age.

Earn a minimum of €1,000 per month.

Subject to terms and conditions for €500 and above.

Supporting Documents

You must provide evidence you earn over €1,000 per month. E.g a payslip & bank statement.
Subject to terms and conditions
Apply Now